Canal killer: John Sweeney jurys start deliberations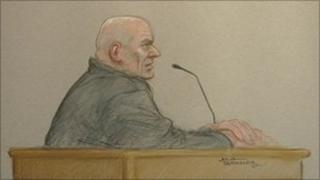 The jury in the trial of a man accused of killing and dismembering two girlfriends and dumping them in canals has been sent out at the Old Bailey.
John Sweeney, 54, who is originally from Merseyside, denies murdering Melissa Halstead, an American model and photographer.
She was found in a canal in Rotterdam in 1990. He also denies murdering Liverpool-born prostitute Paula Fields in London in 2001.
The cases were linked in February 2010.