Agency to showcase London ahead of the 2012 Olympics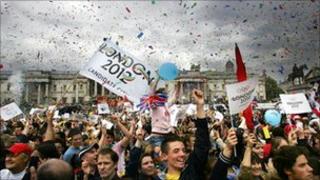 An agency has been launched to showcase London to the world, ahead of the 2012 Olympics.
London & Partners will bring together Visit London, Think London and Study London to promote the capital both domestically and internationally.
The agency's remit will include leisure and business tourism, inward investment and attracting overseas students.
London & Partners will be led by interim chair Dame Judith Mayhew Jonas and chief executive Danny Lopez.
The new agency will bring together staff from the three existing agencies to deliver a single strategy for the promotion of London.
London currently welcomes almost 25 million visitors, creates more than 6,100 jobs through inward investment and attracts more than 100,000 international students every year.
London & Partners will work closely with organisations such as Transport for London and Film London to highlight the capital's transport initiatives and the film and the production industries to tourists and investors.
Dame Judith Mayhew Jonas said: "As a city, we already lead the way for visitors, businesses and education and now we have the opportunity to develop our strengths even further.
"London & Partners will be able to champion everything that makes the capital so dynamic and secure its future as a leading global city."