Two more arrested over Stockwell shooting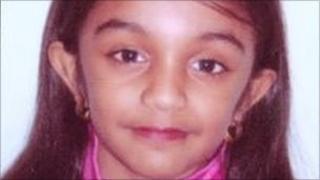 Police have arrested a 21-year-old man and a 17-year-old boy over a shooting in a shop in which a girl and a man were wounded.
Five-year-old Thusha Kamaleswaran and 35-year-old Roshan Selvakumar were shot inside the Stockwell Food and Wine store in south London on 29 March.
The girl suffered a chest wound while Mr Selvakumar, 35, suffered a head wound.
Two men have already been charged with attempted murder of both victims.
Kazeem Kolawoli, 18, of Black Prince Road, Lambeth, and Anthony McCalla, 19, of Oakdale Road, Streatham, have both been charged and were remanded in custody to appear at the Old Bailey on 10 June.