Cutbacks could hit tree planting, Assembly report warns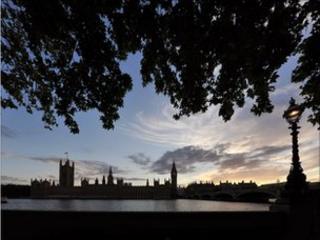 Budget pressures could result in fewer street trees being planted in London, a report has warned.
The London mayor's street trees programme is on course to plant an extra 10,000 in priority areas, a report by the London Assembly said.
But its Environment Committee warns the future of street trees in the capital looks uncertain because of budget pressures.
The mayor's office said it was working on the report's recommendations.
Darren Johnson, chairman of the Environment Committee, said street trees were a "hugely important asset" to London.
He said: "With financial pressures faced by local boroughs and an end to the mayor's funded street tree programme, we have real concerns there could be reduced planting and more severe pruning.
"We would like the mayor to take action to address these uncertainties in order to help preserve London's wonderful trees and the environmental and aesthetic benefits they give the capital."
The Branching Out report also warns the mayor's £4m tree planting scheme is due to end next year and not enough is known about funding for its replacement, Re:leaf.
Mr Johnson said a lack of data on the numbers of street trees was also a concern.
He said: "It is not acceptable that some boroughs are still reluctant to publish tree data.
"The same arguments were made a decade ago when councils had doubts about publishing their recycling figures."
Top priority
A spokeswoman for the Mayor of London's office said it welcomed the report and was working closely with councils to ensure tree planting remained "buoyant" in tough financial times.
She added: "Since his election, the mayor has made street tree planting a top priority, using £4m of efficiency savings to fund 10,000 more - of which 9,500 are already planted - in residential areas where they are most needed.
"The mayor's tree planting targets are now being delivered through his Re:leaf partnership which is seeking to bolster the excellent work already taking place across by a wide range of organisations working to protect and plant trees.
"Re:leaf includes new mayoral funding to boost tree planting volunteering."