Mother will miss her son's wedding on royal wedding day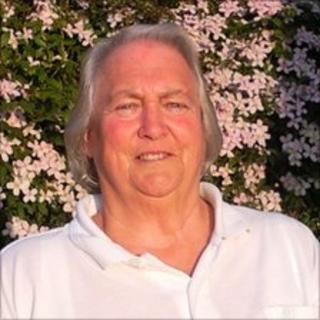 A mother has said she cannot see her son get married on the royal wedding day because a registry office refused to allow the date to be changed.
Pamela Ellisson said Westminster Register Office told her son his wedding date could not be changed.
Mrs Ellisson, from Sidmouth in Devon, said she could not leave her husband the day before as he is unwell, and London would be too busy on the day.
Westminster Register Office said it was unaware of the request.
A statement from the chief registrar, Alison Cathcart, said: "We are unaware of this issue and were actually contacted by the groom to ensure the date would still be viable."
Her son Graeme Ellisson, 43, and Alice Maidment, both from Hampstead Garden Suburb, in north London, plan to marry at Westminster Council House Register Office, often referred to as the Marylebone registry office, in central London.
Mrs Ellisson, who is "nearly 70", said her son had arranged his wedding before the date of the marriage of Prince William and Kate Middleton was known.
"His date was decided last year, long before the royal date was announced," she told BBC Radio 4's MoneyBox.
She said as soon as her son heard when the date of the royal wedding was, he asked the registry office if he could change his wedding date.
'Utter nightmare'
"Marylebone refused point blank and said: 'No. That's the date he chose. That's the date he's got to have,'" she claimed.
"It's a stupid attitude," she added. "A complete and utter nightmare.
"My husband has heart trouble and can't be left at night. I couldn't risk leaving him for 24 hours.
"Now, I cant go to the wedding and neither can his brother or his sister because London appears to be cordoned off from 1030 BST.
"The trains will be chocker, whether I could get a taxi is a bit iffy and the idea of transporting ones self when there will be so many people around is uncertain," she added.
The registrar said: "We do sympathise with the situation but the council is required to close the roads on the request of police.
"We hope Mrs Ellisson can find a way to travel to London slightly earlier or use public transport in order to attend her son's wedding."