Olympic legacy lifeline for struggling sports groups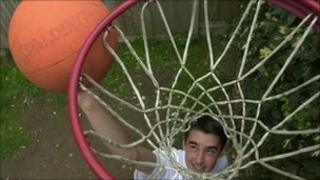 Community sports groups have been offered support beyond London 2012 with the launch of a legacy scheme.
The £1.4m Sport for Social Change Network (SSCN) aims to help community sports schemes in London.
Many are fighting closure or have been hit hard by a range of problems including difficulties with funding and securing venues.
The SSCN scheme will run across Brent, Croydon, Hackney, Lambeth, Southwark and Sutton.
It is funded by sports footwear company Nike, the London mayor, Sport England and the six councils.
The aim is to have an SSCN in every London borough within the next few years.
Financial problems
The Sutton SSCN has already secured the future of two local football groups facing closure because of financial and venue problems.
One team was given financial assistance to enable them to employ staff to co-ordinate players with learning disabilities.
London mayor Boris Johnson said: "There are thousands of excellent sports groups in the capital that struggle with a myriad of problems and, sadly, many of them will face closure if they don't get help.
"SSCN will provide the essential support needed to boost these schemes, keeping them in business and securing a long and fruitful future."
Nike is putting in £200,000 which has been matched by money from London's £15.5m Olympic sports legacy scheme.
The rest of the money comes from Sport England, local authorities and a variety of other funders.
Delivery partner the Active Communities Network hopes that more funding will be made available after the 2011 to 2013 project timeline.