'Normal' family had £57m fortune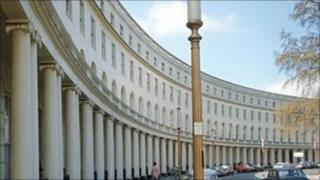 A couple living in a £225,000 home with a normal car and children at state school are divorcing in court, where it emerged they are worth £57m.
Judges at the Court of Appeal in London heard the Israeli couple had "assiduously sought" to create a "normal life" for their children.
Their suburban London home held nothing worth more than £500, the court heard.
The "extraordinarily modest lifestyle" emerged as judges decided how to split the fortune.
The fortune was inherited by the woman, 52, from a company her scientist grandfather established.
Even family friends were unaware of the "abnormal wealth," the hearing was told.
The judge ruled the family should all remain anonymous to protect the "normality" of the youngsters' upbringing.
The children are aged between nine and 16.
Judges heard the husband, 49, wants to sell the semi-detached house.
He hopes to replace it with a £2m Regent's Park property, a second home in Israel and a new £60,000 car.
In May 2010 the High Court ruled he should get £5m of his wife's fortune.
The husband appealed, seeking £18m.
But three appeal judges have now dismissed his appeal, finding that £5m was more than generous in meeting the husband's needs.
Lord Justice Wilson said the facts of the case were "extreme".
"Throughout the marriage neither party generated any earned income. They had no need to," he said.