Met 'did all they could' to save epilepsy death woman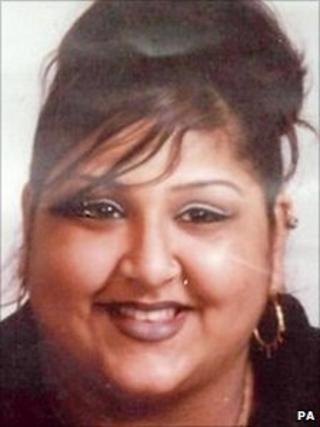 Police did all they could to save a woman after her nine-year-old son reported she had collapsed in an epileptic fit, an inquiry has found.
Sushma Kaur, 25, fell ill at her Ilford flat in east London, in January 2010.
Metropolitan Police officers waited 16 minutes after arriving to open the locked toilet door she lay behind. An inquest heard she could have been saved if officers had got to her quicker.
But the Independent Police Complaints Commission found they acted correctly.
On 23 January 2010, Mrs Kaur's son alerted a neighbour that his mother was in a locked toilet and had collapsed.
The neighbour - who knew Mrs Kaur suffered from epilepsy - tried unsuccessfully to open the door and then called 999 at 1647 GMT, telling the police operator she needed someone to get the door open.
However, when officers arrived they were unable to open the door until specialist equipment arrived at 1710 GMT.
Mrs Kaur was then taken to hospital where she later died.
At the inquest in February 2010, a consultant neurologist said if the door had been broken open earlier and assistance given, Mrs Kaur would still be alive.
Tragic outcome
The coroner adjourned the inquest and requested that the Metropolitan Police refer the case to the Independent Police Complaints Commission (IPCC).
The IPCC report said: "From the evidence available, which includes testimony from independent witnesses, it appears that the officers in this case did everything possible to open the door as quickly as they could in the circumstances and should be commended for their commitment, despite the tragic outcome."
The report asked if specialist entry equipment could routinely be carried on police vehicles, but the Met said this had been looked at before and was deemed unfeasible.
A resumed inquest in March this year found Mrs Kaur died of natural causes.