London Underground pay deal rejected by the RMT union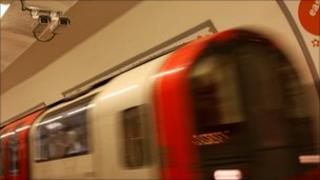 The Rail Maritime and Transport (RMT) union has rejected a second pay offer from London Underground (LU).
The RMT said the offer of a 4.5% rise this year, and inflation plus 0.25% for the next four years, was not enough.
Last week, RMT leader Bob Crow said he wanted a deal similar to one agreed for Network Rail staff - a 10% rise over two years and a one-off £500 pay increase.
LU has described the deal as "fair and affordable".
A Transport for London (TfL) spokesperson said: "We have made what we believe is a very fair and affordable five-year offer to all our trade unions.
"Negotiations are ongoing with all trade unions."
It is the second time the RMT has rejected an offer from LU.
In April, it turned down a proposed 4% pay increase this year, followed by a rise of inflation plus 0.25% for the next four years.
An RMT spokesman said it would continue to work with LU, adding: "Whilst it shows a slight improvement, the offer is still below inflation, does not adequately address our claims for improved conditions, and remains a five-year package.
Improved conditions
"It therefore falls well short of settlements we have achieved elsewhere in the industry and fails to address our claim for a one-year deal with a substantial increase in pay and improved conditions.
"We also note that London Underground has confirmed that this is not its final offer."
Last week, London Underground director Richard Parry said: "This very fair and affordable multi-year pay offer to the trade unions will enable our employees' salaries to keep pace with the cost of living and guarantees an increase in real terms over the life of the deal.
"At the same time it is realistic given the current economic situation and the pressure on Transport for London's finances."
The deal would run until April 2016, covering the London 2012 Olympic Games.
Earlier this month, the RMT lifted the immediate threat of strike action over two sacked drivers after one was reinstated.