Police seek canal killer John Sweeney's victims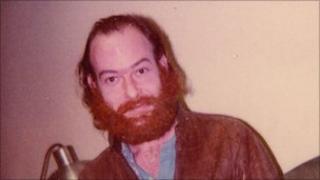 Police have appealed on Crimewatch to trace further victims of a man who killed two women and dumped their bodies in canals.
John Sweeney, 54, of no fixed address, had denied murdering Paula Fields, 31, and 33-year-old Melissa Halstead.
Ms Halstead's body was found in a Rotterdam canal in 1990. Miss Fields was found in Regent's Canal in 2001.
Officers are now hoping to hear about a Colombian, a Brazilian and an English woman they fear may be further victims.
The Old Bailey ordered Sweeney, originally from Merseyside, to serve a whole-life tariff.
Judge Mr Justice Saunders said: "These were terrible, wicked crimes."
Police now hope to hear about a Brazilian called Irani who was living in the north London area in 1996-97.
They released what is believed to be a picture of her drawn by Sweeney.
They also hope to trace a Colombian called Maria who was in the same area between 1997-98.
The third potential victim, thought to be English, was in her late 20s or early 30s in the late 1970s or 80s.
She was living in the Holloway Road area of north London and training to be a nurse.
Officers also believe she went to Switzerland to work and was a devoted churchgoer.
Det Ch Insp Howard Groves said: "As Sweeney contemplates a life behind bars, I can assure him that this investigation will continue as we seek to identify and trace other potential victims.
"We don't know what happened to these women - we just need to find out more about them and their relationship with Sweeney."
Sweeney was described as a "handsome and charming man who led a bohemian and transient life working as a carpenter".
He used a number of aliases such as Joe Johnson, Joe Carroll and Scouse Joe and he spoke with a stutter.
The Met asked anyone who knew him in the 1970s or 80s to get in touch, releasing a new photo of him at that time to jog memories.