Transport for London rail fare rises 'underhand'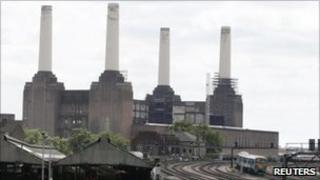 Rail fares across London have risen by up to 5% - without a public announcement being made.
Nine off-peak Railcard discounted fares have been hiked by 5p from the annual fare levels set in January.
The London Liberal Democrats said Mayor of London Boris Johnson, who controls fares, was being "underhand".
Transport for London said it is standard practise to update fares three times a year.
But Caroline Pidgeon, Liberal Democrat chairwoman of the London Assembly Transport Committee, said: "Boris Johnson has real form in pushing through fare rises in an underhand way.
"He has already been caught red handed over his attempt to sneak through fare rises as high as 74% by abolishing zone two to six Travelcards this year.
"I am not aware of previous mid-year fare increases and think it is extraordinary that this has been sneaked out."
She added: "The mayor should publish his fare proposals for all fares for the year ahead and fully consult Londoners on his plans."
TfL spokeswoman said just 60 out of a total 750,000 possible journeys have been affected by this change.
"TfL updates fares information in its systems three times a year to allow for any adjustments that need to be made," she added.
"The major change last weekend was the removal of Oyster Extension Permits, which will be a huge improvement for rail users in the capital.
"Several minor changes also needed to be made including adjustments to some of the off-peak Railcard discounted fares."
She added: "At the January fares revision the complex formula for these fares was not yet available so they were set lower than they should have been."