Teenagers arrested after man stabbed to death for £12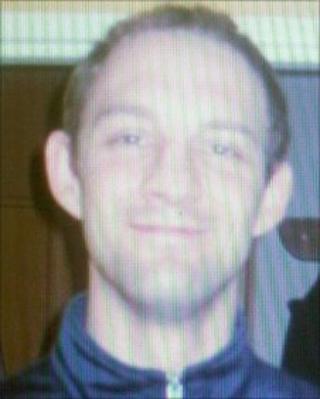 Four teenage boys have been arrested in west London after a man was stabbed to death on his birthday by robbers who made off with £12.
Three 17-year-olds and a 16-year-old were arrested on Friday morning in the borough of Hammersmith and Fulham.
They are being held at separate London police stations.
Chef Krzysztof Rusek was in a park in Fulham, celebrating his 30th birthday, early on Tuesday with his girlfriend when he was attacked.
The chef, who lived in Willesden, north-west London, had been celebrating his birthday with some friends, when a group of people tried to rob them.
A police spokesman said two of the robbers had the lower part of their faces covered and that just £12 in total had been taken.
After he was stabbed, Mr Rusek was taken to hospital but later died there.
His friend was stabbed in the leg but was saved from injury by his wallet.
The Polish national had lived in the UK for the past eight years.