No disruption after London Underground strike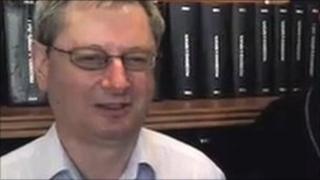 Services on the London Underground (LU) have not been affected following a six-hour strike on the network overnight.
The Rail, Maritime and Transport union (RMT) went on strike at 2100 BST on Sunday over the sacking of a driver.
LU's managing director Mike Brown asked the union to call off the next walkout planned for 27 June. He said: "The strike has not achieved anything."
RMT's Steve Hedley said the strike was not designed to inconvenience Londoners but to "keep the mandate alive".
The union alleges Arwyn Thomas, a driver on the Northern Line, was sacked for his union activities and demands his reinstatement ahead of a tribunal's final decision, but LU insists it will act only after the tribunal's ruling.
Three further strikes are planned between 27 June and 1 July.
'Call off strike'
Mr Brown said: "This strike action has not achieved anything and I once again call on the RMT leadership to calmly await the outcome of the employment tribunal without any further strikes.
"I have given the RMT leadership a written assurance that if the tribunal rules that we should reinstate or re-engage Arwyn Thomas, then we will do so."
Mr Hedley, the union's London transport organiser, said the union picked a date and shift which "we knew wouldn't inconvenience Londoners" and involve too many people going out on strike.
The union selected the 27 June for the next strike as the tribunal is due to deliver its decision on Mr Thomas's dismissal.
"Our strike is on the night of 27th and if the tribunal comes back LU have got every opportunity even at that late stage to call off the strike," he said.