George Abrue's boiler room team convicted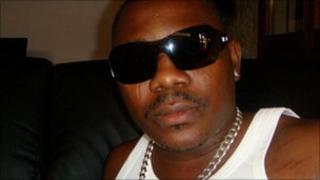 A gang of fraudsters have been convicted of targeting hundreds of British citizens in a £20m "boiler room" share con.
Mastermind George Abrue, 30, and his team of eight persuaded vulnerable victims to part with their savings in exchange for non-existent assets.
They used the money to fund lavish lifestyles in Spain and other places.
Abrue was jailed for five years, six others were also jailed and the final two were found guilty Wednesday.
The last two to be convicted - Abrue's wife Sarah Robson, 28, and his mother-in-law Jocelyn Cowper, 57 - were found guilty at Newcastle Crown Court of assisting the multi-million pound operation.
They will be sentenced in July.
The case can be now reported following their conviction.
Abrue used fraudulent brokers to pressurise people into buying shares in non-existent companies such as Bio Fuel Solutions (BFS) Corporation and New Power Technology.
The BFS Corporation was struck off and dissolved in November 2009 and had never traded.
Professional websites and brochures were produced to convince people, many of whom were elderly and vulnerable, to part with their life savings.
The gang laundered their victims' money through Swedish and Italian bank accounts.
The money was used to throw parties for up to 300 people in top Barcelona hotels and buy a Ferrari, Bentley and Maserati which Abrue and his team garaged abroad.
The fraud became apparent in August 2009 when the National Fraud Intelligence Bureau (NFIB) were contacted by a stream of people claiming to have lost money after being cold-called.
Ray Turner, an 87-year-old Second World War RAF veteran, from Ware in Hertfordshire, said he was cheated out of more than £75,000 by the gang.
"I was sucked in first by their emails and then by their phone calls," he said.
"They got almost everything. They were ruthless."
'Callous coward'
Abrue was caught after a covert operation involving City of London detectives who sent him texts from his estranged wife's mobile phone.
Det Ch Insp Dave Clark, who led the swoop, described the gang's conviction as one of his proudest moments.
He said: "George Abrue was a bright and articulate man, but he was also an unscrupulous and callous coward.
"Some of those victims have been suicidal, and the psychological effect on them and their families has been tragic - all so Abrue and his friends could live the lifestyle of a premiership footballer spending astronomical amounts."
City of London Police praised the BBC for its "really crucial role" in exposing the people behind the scam.
BBC London traced Abrue, a Nigerian immigrant based in Newcastle, to a luxury flat in Malmo, Sweden.
Abrue's main partners, Scott Henderson and Anton Deach, received five-year and four-year prison sentences respectively.
Babatunde Aluko and Sam Hamed were jailed for three years and nine months each.
Dean Hamilton was sentenced to three years and Mark Brannan is serving 18 months, all for charges of conspiracy to defraud and money laundering.
All were jailed at Harrow Crown Court in May.
The known cost of the fraud is approximately £11m but the full cost is believed to be £20m as many of the victims have not come forward.