Stockwell double rapist Onile Huggins sentencing delay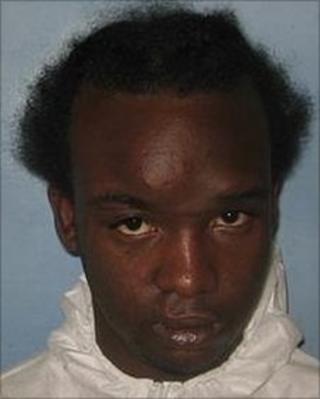 A man who was due to be sentenced for raping the same woman twice in three months in south London is to undergo psychiatric assessment first.
The Old Bailey was told a report must be prepared on Onile Huggins, 20, as he has a low IQ.
He raped his 22-year-old victim, who did not know him, in Stockwell on 12 April and 14 July 2010.
Huggins, of Mawbey Street, Lambeth, south London, was convicted of two counts of rape in June.
The woman was first attacked as she made her way home at midnight but did not report it.
Three months later Huggins spotted her in the same area and raped her again. This time the woman reported the crime.
Forensic officers searched the scene of the second rape and found a used condom from which they identified DNA matching Huggins and the victim.
Officers checked the DNA against the national database and a match was made to Huggins.
He was arrested in October by officers in Lambeth who recognised him walking down South Lambeth Road near the scene of the first rape.
Huggins is due to appear at Inner London Crown Court on 5 August.