Men jailed in Beijing Olympics tickets scam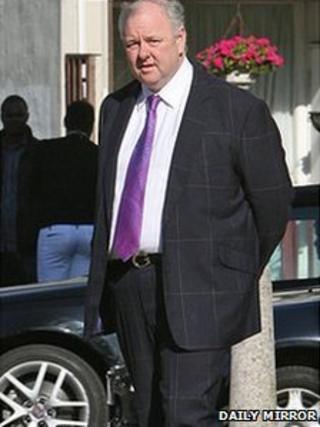 Two men convicted of running a £5m Olympics tickets scam have been jailed.
Swimmer Rebecca Adlington's parents were among those who paid up to 48 times the face value for 2008 Beijing Olympics tickets they never received.
Terence Shepherd, 52, of Blackheath, south-east London, was convicted of fraudulent trading and jailed for eight years at Southwark Crown Court.
Alan Scott, 56, of Manor View, Chigwell, Essex, was convicted of the same charge and jailed for seven years.
Following a trial, Shepherd was also convicted of acting as a director while disqualified, and money-laundering.
He was disqualified from being a company director for 15 years, and Scott was disqualified for 10 years.
Parents 'devastated'
A third man, Allan Schaverien, 67, of Clive Road, Esher, Surrey, who had earlier admitted aiding and abetting fraudulent trading in relation to the case, was sentenced to two years and eight months.
Jurors found the men guilty after hearing how more than 10,000 sports fans across the world paid out for the tickets, none of which arrived.
Giving evidence, the Olympic swimmer's mother Kay said she paid more than £1,000 for tickets for herself and her husband for the 400m and 800m events.
They were "absolutely devastated" after realising they would not be able to see their daughter compete in Beijing, Rebecca Adlington's mother said.
The court heard the conmen were also involved in the sale of £1m of tickets to major sporting events such as football and rugby matches and pop concerts, including events at the O2.
The jury heard that the conmen paid Google about £400,000 to make sure their company, Xclusive, came top when people searched for tickets online.
The Serious Fraud Office described the firm as the "driving force" and "principal architect of the fraud".