St George's Hospital pays Leo Whiten for brain damage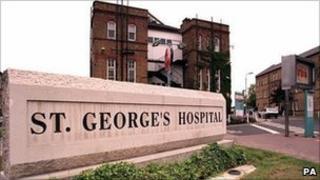 A boy who suffered "catastrophic injuries" as he was being delivered has been awarded compensation of about £6.6m from a hospital in south London.
Leo Whiten, who is now seven, was left with brain damage in 2004 owing to negligence at St George's in Tooting.
He cannot stand or walk by himself and has limited mobility and speech. He will receive a lump sum of £2.7m and additional annual payments.
St George's Healthcare NHS Trust admitted "serious shortcomings".
"The trust sincerely regrets that Leo suffered serious brain damage as a result of these failures and formally apologised to the family in 2005," a spokesman added.
'Dependent on others'
Damages were claimed for personal injury and financial losses from negligent management during the labour of Leo's mother, Samantha Nowell, and the boy's birth.
Mrs Justice Swift, who heard the case at the High Court, said experts agreed Leo would "always be totally dependent on the care of others for all his daily activities".
"He will never be able to live independently, will not be capable of any form of employment and will never have the necessary mental capacity to be able to manage his own affairs," she said.
Despite his disability, he was a "generally happy" child who "thoroughly enjoys the company and attention of adults and other children", she added.
The trust said it was "pleased that the court has now approved an award which reflects Leo's reasonable needs" and would ensure his future was "financially" secure.
"The trust wishes Leo and his family well for the future," the spokesman added.