London riots: Police release more CCTV suspect images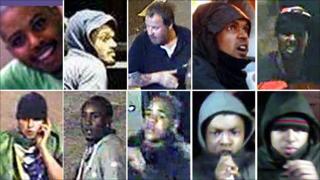 Police have released a second round of CCTV images of suspects in its investigation into rioting in London.
The pictures are from the looting and violent disorder in Tottenham and Wood Green in north London on 6 August.
In total, 770 people have been arrested in London since Saturday and 167 charged.
A dedicated Met Police website is displaying the images of people it wants to speak to. Flickr is also hosting the photos.
The first pictures released by Operation Withern detectives related to looting and disorder in south London.
Operation Withern's priority is to bring those who have committed violent and criminal acts to justice.