PC Yvonne Fletcher killing: New hope of finding gunman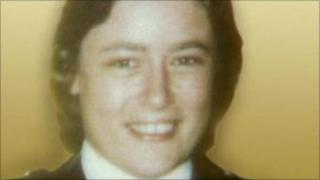 The revolution taking place in Libya could lead to the killer of PC Yvonne Fletcher being brought to justice, a cabinet member has said.
She died in 1984 when diplomats at the Libyan Embassy in London opened fire on a protest outside.
No-one was ever charged and suspects were allowed to leave the UK.
But International Development Secretary Andrew Mitchell believes the downfall of Col Muammar Gaddafi could lead to the gunman being brought to justice.
"There is no question whatsoever that, following a free Libya under the transitional control of the NTC (National Transitional Council), that is an issue the British government will want to pursue with the new Libyan authorities," Mr Mitchell told the BBC.
"I am reasonably confident that a judicial process designed to bring that heinous crime to court would indeed take place."
Suspects from inside the embassy left the UK after claiming diplomatic immunity.