'Champagne Charlie' jailed for Bollinger fraud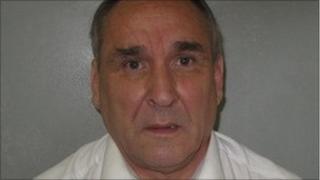 A conman known as "Champagne Charlie" has been jailed for five years after admitting numerous fraud offences.
John Clugston, 65, from West Sussex, conned his victims out of more than £19,000 in cash over several months.
Clugston posed as a businessman and visited offices across London selling bottles of Bollinger Champagne that did not exist.
He was sentenced at Southwark Crown Court after admitting six counts of fraud by false representation in July.
The court also took 25 further offences into consideration when sentencing him, in addition to the six he pleaded guilty to at the City of Westminster Magistrates' Court.
Noticed on bus
Clugston told his victims that he had bottles of Bollinger Champagne left over from a work function which he could sell on to them at a relatively cheap price.
However, once they handed over the money - usually about £1,000 to £1,500 - he would leave to get the Champagne but never return.
His victims were believed to have included businesses in the boroughs of Kingston, Southwark, Westminster, Lambeth, Camden, Hackney, Hammersmith and Fulham and the City.
Clugston was arrested in July after being spotted by one of the detectives trying to find him, Scotland Yard said.
Det Con Anna Petherbridge noticed him on a bus at Clapham Junction, south London, and detained him.
Clugston, who has no fixed address, was remanded in custody.
Ms Petherbridge said she was pleased with the verdict.
"Clugston was a conman who defrauded his victims out of thousands of pounds right across London and the sentence reflects this."