London's jobless are losing out on transport discounts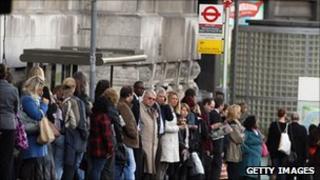 New research has just been published by London TravelWatch outlining a huge discrepancy in jobseekers claiming discounted fares on buses and trams in the capital.
Jobseekers can get a 50% discount on bus and tram fares, but it seems in some areas they are not being claimed.
London TravelWatch calls it a "postcode lottery". Details of the discounts offered by Transport for London (TfL) are here. The full breakdown is here (.pdf).
In some boroughs the take-up of the discounts is as high as 90% and in others, such as Barking and Dagenham, it is as low as 24%.
London TravelWatch suspects this is connected to the promotion of discounts in some job centres.
The bottom line is if you live in London, are aged 18 to 60 and receiving Income Support, Employment and Support Allowance or Jobseeker's Allowance (for a minimum of 13 weeks), then you are entitled to discounted travel.
London TravelWatch wants job centres to ensure the discounts are consistently promoted.