Redbridge Court clerk Munir Patel charged over 'bribe'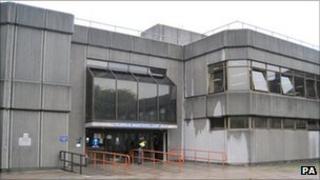 A clerk has been charged with taking a bribe from a defendant while he was employed at a court in east London.
Munir Patel, 21, is also accused of misconduct in a public office and perverting the course of justice at Redbridge Magistrates' Court in Ilford.
Mr Patel, of Green Lane, Dagenham, has become the first person to face charges under the Bribery Act.
He was arrested after The Sun filmed a man apparently accepting £500 to keep a traffic penalty off a legal database.
He will appear at Southwark Crown Court in south London on 14 October.
"I am satisfied there is sufficient evidence to charge Munir Patel with requesting and receiving a bribe on 1 August intending to improperly perform his functions," said Gaon Hart, a lawyer at the Crown Prosecution Service.
"Patel has already been charged with misconduct in public office and perverting the course of justice.
"He still faces these charges, which relate to other alleged misconduct during his employment."
The Bribery Act, which came into force on 1 July, made it illegal to offer or receive bribes, and to fail to prevent bribery.