Cherie Booth's 'lenient' drug smuggler sentence increased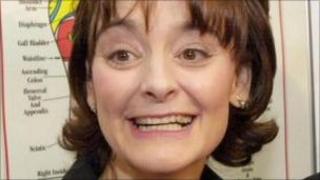 The Court of Appeal has criticised the barrister Cherie Booth for her decision not to jail a cocaine smuggler.
The wife of former prime minister Tony Blair was sitting as a judge at Isleworth Crown Court when she gave Lee Williams a 12-month suspended sentence.
Lord Justice Pitchford said the decision was "remarkable" and quashed the "unduly lenient" sentence.
He imposed a three-and-a-half year jail term instead on 43-year-old Williams, from Hanwell, west London.
The appeal was launched after lawyers representing the attorney general, Dominic Grieve, asked for a review.
Bill Emlyn Jones, for the attorney general, argued that the sentence passed by Ms Booth when she was sitting as a recorder was a "startling result".
Williams had been convicted of conspiracy to supply a class A drug after trying to smuggle cocaine with a street value of £145,600 into the UK.
'Remarkable sentence'
He had pleaded not guilty at a trial in March.
The court heard that Ms Booth had imposed the suspended sentence after hearing arguments from barrister Matthew Morgan, who represented Williams.
She had taken into account Williams' poor health, and the fact that he had spent 240 days in prison on remand prior to trial, before handing down the suspended sentence, the court heard.
"I don't know what spell you were casting in the Isleworth Crown Court," Lord Justice Pitchford told Mr Morgan.
"But this is a remarkable sentence is it not?"
The judge added that cocaine smuggling should normally attract "lengthy" jail terms.
"There is a deficiency, in the respect of the recorder, in her reasoning," he said.
"We consider the recorder was persuaded against her initial and better judgment and imposed an unduly lenient sentence."