London bus countdown checker website tested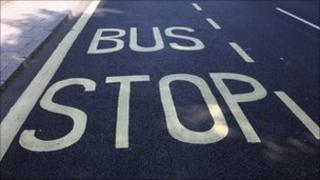 A new website allowing passengers in London to find out how long their bus will take to arrive is being tested.
Some bus stops already feature screens listing the number of minutes until a bus arrives - but not all.
A trial feature now launched on Transport for London's website allows commuters to check waits at any of London's 19,000 stops.
Transport for London (TfL) said the live bus departures service would be fully launched in the autumn.
Every bus stop in London has a five digit code which can be keyed in to the countdown website to check on a location.
The website also allows you to save your regular stops for quick access.
It was spotted by a member of the public and became a trending topic on Twitter.
A blogger called Diamond Geezer wrote: "This isn't just useful, it's a game-changer for public transport access in London.
"It was only spotted accidentally yesterday by a keen-eyed Twitterer.
"Expect a proper launch later. But the future of real-time reporting has already arrived. Why wait?"
A TfL spokesman said: "TfL has commenced user testing of the new 'countdown' system which will provide real bus arrival information for all 19,000 bus stops across London via the web and SMS.
"The existing roadside sign service is currently limited to 2,000 bus stops and this new service covering all buses and all stops will launch fully in the autumn of this year."