Man and woman arrested over Bermondsey cable theft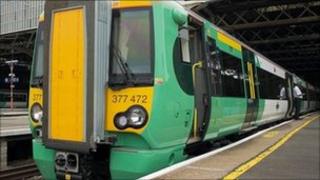 Two people have been arrested on suspicion of stealing signalling cable following an incident in London that caused disruption to railway services.
A 39-year-old woman and 44-year-old man, both from south-east London, are being questioned by police.
About 210 feet (65m) of cable was stolen from a line in Bermondsey, south-east London, in the early hours of Tuesday.
The incident led to the cancellation of 146 trains and disruption to services.