London 2012 Olympics: Drive to get residents jobs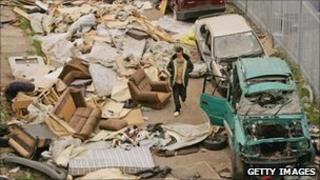 A drive to get jobs for 1,000 residents from deprived Olympics host boroughs has been launched.
The Arc project - aimed at residents of Barking & Dagenham, Greenwich, Hackney, Newham, Tower Hamlets and Waltham Forest - aims to support 200 projects.
It is hoped these schemes will help stimulate local growth and create jobs.
Among the beneficiaries is Blue Sky Development & Regeneration, which helps people leaving prison find work.
The organisation said it had employed nearly 300 ex-offenders since being set up five years ago.
Also benefiting is Bikeworks, which offers a range of cycle-related services while creating jobs in disadvantaged communities.
Arc is being run in conjunction with the charity Business in the Community.
Chief Executive Stephen Howard said: "We're excited to be launching arc at a time when jobs and inspiration are much needed in our communities.
"Small businesses are the lifeblood of our economy and the backbone of strong prosperous communities.
"It is crucially important that responsible businesses collaborate to stimulate and support enterprise growth, particularly in areas of greatest need."
Arc is being funded by London 2012 sponsors Deloitte and BP.