London riots: Mark Duggan family in justice campaign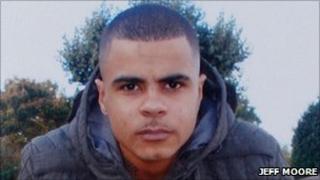 The family of a man shot by police - whose death was followed by rioting across the UK - are campaigning for fair legal representation for riot suspects.
Mark Duggan, 29, was shot by police in Tottenham, north London, on 4 August. A loaded handgun was found at the scene.
Rioting then spread to other English cities in the worst civil disorder seen for a generation.
The Tottenham Defence Campaign launches next Wednesday.
A spokesman for the campaign said: "The campaign has been formed by local people to defend access to justice for young people amid community concerns that Tottenham will face disproportionate and unequal treatment in the wake of August's disturbances."
Local community activist Stafford Scott will speak at the launch.
He said: "Within the community, people believe the police bear ultimate culpability for the rioting that took place in Tottenham through their failure to respond to the family or to act as events unfolded.
"Yet it's the community of Tottenham who will be further stigmatised and punished."
Mr Duggan was a passenger in a minicab which was apparently stopped by police near Tottenham Hale Tube station.
The Independent Police Complaints Commission is examining the death.
The inquest into Mr Duggan's death has been adjourned until 12 December.
The launch marks the 26th anniversary of the death of Cynthia Jarrett, who died after four police officers burst into her home.
The incident, in 1985, led to the Broadwater Farm riots.
The campaign aims to ensure that anyone arrested by police in relation to the riots has access to legal advice.