Petition to ban spitting launched by Enfield Council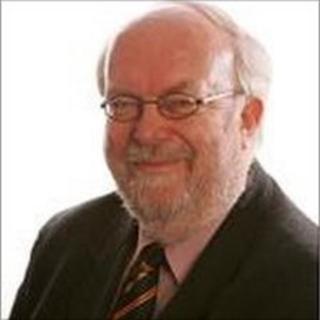 A north London council has launched a petition aimed at a ban on spitting.
Enfield Council has written to Justice Secretary Kenneth Clarke for clearance to introduce the rules.
The council says spitting in the street is both anti-social and a health hazard.
Chris Bond, the council's environment spokesman, said: "We need to have a petition to show the government the strength of feeling - it sounds barmy but that's the law."
The authority needs more than 2,750 signatures from residents to take its scheme forward.
Mr Bond said: "In the meantime we have launched a poster campaign urging people not to spit in our borough.
"It's a disgusting, anti-social habit which can spread germs."
It is likely any fines will be enforced by litter wardens.
But the council will not take action against any football players seen spitting on the pitch at local team Enfield Town FC.
A spokesman admitted: "We will leave that for the FA to take the lead on."
The Department for Communities and Local Government (DCLG) will decide on any application.
Speaking in July, DCLG minister Bob Neill said: "Spitting in a public place is an anti-social, unpleasant and unhealthy practice.
"Any by-law application will be considered on a case by case basis, on its merits."