Council proposes new management for Crystal Palace park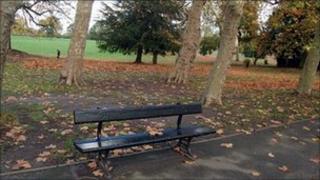 An independent not-for-profit organisation could take over the management of Crystal Palace Park from Bromley Council, under proposals unveiled by the south London authority.
A report by the council has proposed alternative approaches for managing the park, which needs £68m of investment.
The council also wants funds it contributes to Lee Valley Park to be reinvested into Crystal Palace Park.
It has proposed exploring regional status for the Grade II listed park.
The park is situated on the borders of Bromley, Croydon, Lambeth, Lewisham and Southwark.
Owner Bromley Council has said the park's local, regional, national and international significance means an alternative approach to its management is needed to make sure it is enjoyed for generations to come.
An approved masterplan for the park requires the council to look at a mechanism to deliver a masterplan and attract external support and funding.
The council has recommend the establishment of a management board to explore governance options and has said it favours not-for-profit management, which has been used successfully elsewhere.
It has suggested the management board could challenge the Lee Valley Regional Park Act 1966 along with neighbouring authorities so they can reinvest their contributions to Lee Valley into Crystal Palace park.
Currently, every London borough contributes to the upkeep of the north east London park, a funding mechanism that is unique to the Lower Lee Valley Authority.
Bromley Council has also proposed discussions with the National Trust, English Heritage and other conservation and recreation bodies about the future governance of Crystal Palace Park.