Flats development near Ministry of Sound turned down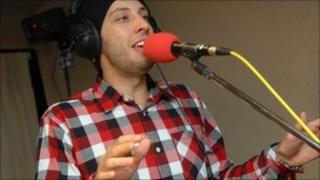 A development of flats which it was feared could threaten the future of London's Ministry of Sound nightclub has been turned down by planners.
Club management and staff, backed by musician Example, collected 25,000 signatures in opposition to the plans.
They feared if the flats were built, residents could submit noise complaints and force the club's closure.
Southwark Council said the plans were refused on the grounds of failing to meet affordable housing needs.
Developers Oakmayne wanted to build 255 apartments and 80 affordable homes in Newington Causeway.
'Confused and disappointed'
At a council meeting on Tuesday a number of reasons were cited for the plan being turned down.
A council spokeswoman said noise was a major factor, but the amount of social and affordable housing it provided was also an issue.
Oakmayne chairman Christopher Allen said they were "confused and bitterly disappointed" by the decision which went against the council planning officer's recommendation.
He said: "What will remain is a 1960s obsolete eyesore and the area, which desperately needs regeneration, will continue to stagnate.
"This must be disappointing for the people of Southwark who desperately need more homes and employment opportunities."
The firm has to decide if it wants to appeal against the decision or resubmit plans for the area.
Global dance music heavyweights such as Armin van Buuren, Judge Jules, Above & Beyond and Zero 7 backed the campaign against the plans.
The club, based in Gaunt Street, has yet to comment on the decision.