London Tube: Jubilee Line upgrade 'cost double estimate'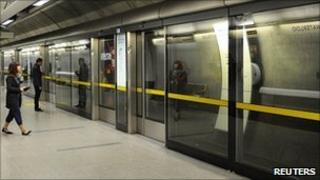 An Underground line upgrade cost two-and-a-half times more than originally estimated, it has been revealed.
The Jubilee Line was upgraded under a public-private partnership plan.
In 2002, private firm Tube Lines' said the upgrade would cost £285.3m. Transport for London - which took over the work - has now revealed the final project cost was £721m.
Work had been expected to finish by the end of 2009 - but was finally completed this July.
London Underground managing director Mike Brown said: "The final Jubilee Line upgrade cost completely vindicates our decision to end the waste and inefficiency of the private partnership plan and transfer the work to TfL.
"Now we are free of the absurd constraints we are able to ensure that future upgrades, including the Northern line, are delivered in a much more efficient and economic way and with far less disruption to Londoners and businesses."