New charge over Paddington electrician murder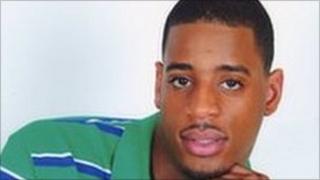 A fourth man has been charged in connection with the murder of an electrician who was shot outside a fast food restaurant in west London.
Daniel Omari Smith, 22, was killed outside KFC in Harrow Road, Paddington, in May 2010.
Jonathan Yeboah, 24, of no fixed address, will appear in custody at Brent Magistrates' Court on Friday.
He is charged with attempting to procure a firearm which was capable of assisting in the murder.
Shane Lewis, 31, of Harlesden; Zeleke Ford, 29, of Watford; and Kervin Kavuala, 27, of Kilburn, have been charged with the murder.