Dalston crane cab collapse man rescued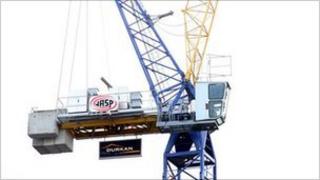 Firefighters have rescued a man who collapsed in his crane cab, 100ft (30m) off the ground in north-east London.
About 20 firefighters were called to the scene in Hertford Road, Dalston, on Wednesday morning.
They used the crane's ladders to get to him and gave him first aid. They then used ropes and other specialist equipment to lower him to the ground.
The London Ambulance Service said it treated a 49-year-old man who was unwell. He was then taken to hospital.