Nijole Siskeviciene murder: James Citro found guilty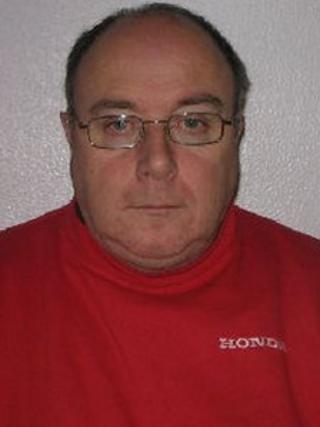 A convicted rapist has been found guilty of strangling one of his neighbours in north-west London.
James Citro, who changed his surname from Kennedy, murdered Nijole Siskeviciene, 44, in Lancelot Road, Wembley, in October 1998.
Police have now said they think he may have attacked other women and have urged them to come forward.
Citro, of Abbots Close, Weston-super-Mare, Somerset, is due to be sentenced at the Old Bailey on 9 December.
Remanding him in custody Judge David Paget said Citro would be given a life term but he needed to consider the minimum term he would have to serve.
'Two black men'
Citro was not arrested until 12 years after Ms Siskeviciene's body was found propped up outside garages behind her home in Wembley.
He was arrested for drink-driving in July 2010 and when his DNA was taken it was matched to the 1998 murder.
The court heard he had tried to pin the murder on "two black men" in anonymous letters sent to the police.
He admitted two offences of perverting justice in relation to the letters, one of which claimed he had seen "two dark men" with Miss Siskeviciene's body.
In the other he posed as an elderly person and wrote: "A girl was carried out from a house by two black men."
Sexually assaulted
Jurors heard the victim had moved into the property, a few doors from her killer, six days before being attacked.
Philip Bennetts QC, prosecuting, said Miss Siskeviciene was strangled with a ligature and had been sexually assaulted.
She had moved to the UK from Lithuania in 1997 to give herself and her sons a better life, police said.
Det Supt Keith Niven said: "I would now like to appeal to anyone who has been previously subjected to assault by Citro to come forward.
"I can assure you that you will be treated with the utmost respect and sensitivity and your information will be dealt with in the strictest confidence."
Citro, originally from Tipperary in the Republic of Ireland, was convicted of two rapes in Ireland in 1979 in which the victims were held or throttled.
Police said he is believed to have worked as a barman in Hayes, Ealing, Hampstead in London and Essex before moving to Weston-Super-Mare 2002.