London 2012: Free Olympics tickets for schools unveiled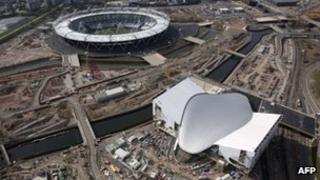 London school pupils will be eligible for 125,000 free tickets for the 2012 games, Mayor Boris Johnson has announced.
They include 23,000 for Olympics sport events, 18,000 for football and 60,000 for the Paralympics.
Schools need to join the "Get Set" programme in order to be considered for tickets, with only 57% signed up.
Mr Johnson and 2012 chief Lord Coe urged other schools to join it as soon as possible.
The free tickets mean one in eight of London's 10-18-year-old school children to attend the Games free of charge, a statement from the mayor's office said. Some boroughs have a higher take-up of the scheme - in Enfield, 100% of the borough's schools sign up to the scheme.
Mr Johnson, launching Bexleyheath Academy on Thursday, said: "London's school kids have a once in a lifetime opportunity to get hold of the hottest tickets in town and experience the greatest sporting event on the planet.
"But to get as many kids into the Games as possible, we need every state and independent school in London to join up and, with just a month to go, I urge school kids, teachers and parents to make sure that their school doesn't miss out."