Man jailed for stamping Eileen Jones to death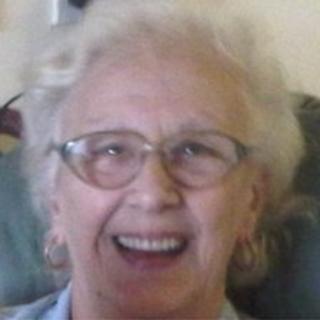 A man who kicked and stamped a 73-year-old woman to death in east London has been jailed for life at the Old Bailey.
Eileen Jones was attacked when she took a plate of food for a blind neighbour at Mandela House, Shoreditch, in March.
Her body was found the next day in the man's flat, the Old Bailey heard.
Christopher Newton, 45, of Bow, who was visiting the man at the time, was found guilty of murder and ordered to serve a minimum of 22 years in jail.
'Ferocious' attack
Newton, who denied the charge, was visiting Paul Rangel, 60, in the sheltered accommodation. They had both been drinking.
The body was found in Mr Rangel's room when he pulled the emergency cord calling for help the following morning.
During the trial, Simon Denison QC, prosecuting, said: "Eileen Jones was punched, kicked and stamped to death."
She had multiple injuries on her face and chest.
The prosecutor said the victim, a chatty and friendly lady, noticed an uneaten meal left by meals on wheels and told a neighbour that she will take it to Mr Rangel.
Officers found a sack with 18 empty cans of lager and two bottles of brandy along with the victim's glasses.
There was also blood around the room and the victim's clothes had shoemarks on them, which matched the killer's shoes.
The judge described the killing as a "ferocious" attack.