Fulham hotel chef 'fatally stabbed for £12'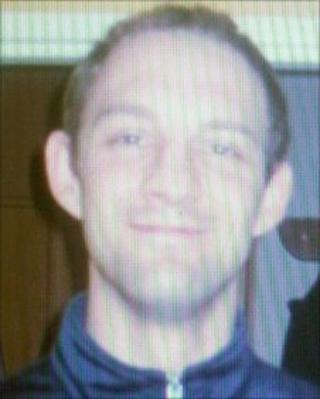 A chef in south-west London was killed for just £12 as he celebrated his 30th birthday, the Old Bailey has heard.
Krzysztof Rusek was stabbed twice in the early hours of 7 June in a park near the hotel in Fulham where he worked.
A gang of robbers had demanded money from him and his friends and they handed over £12 in coins.
Ruairi Bicknell, 18, of White City, a 17-year-old and two 16-year-olds, all from west London, deny murder.
'Looking for victims'
Mr Rusek had worked at the Ibis Hotel on Lillie Road for two years.
On 6 June, he went with his girlfriend and two colleagues to a nearby park to have a few drinks after work to celebrate his birthday.
"As they went to leave the park area, they were confronted by a team of teenage robbers out looking for victims," said Simon Denison QC, prosecuting.
"They were hooded, they were carrying knives and they were intent on using their knives to commit robbery," Mr Denison added.
One of Mr Rusek's friends handed over all the money they had - £12 in coins, said Mr Denison.
Mr Rusek was stabbed twice, once in the back of the leg and once in the chest which severed a major blood vessel.
'Knife stopped'
"We do not know if he tried to resist, or did not co-operate, or if he did nothing," added Mr Denison.
One of the friends, a Portuguese barman, had grabbed one of the robbers who was holding him at knifepoint.
He too was stabbed in the leg but had been uninjured because the knife was stopped by plastic cards in his wallet, said Mr Denison.
The court heard that the gang split up and ran away, changing their clothes and appearance.
The 17-year-old and one of the 16-year-olds claimed they were not at the park. The other two said they had no part in the killing.
The younger defendants cannot be named because of their ages.