Ezekiel Amosu 'killed after being chased for phone'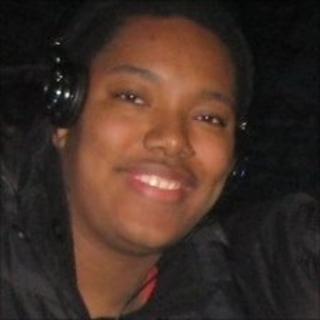 A 17-year-old boy died under the wheels of a bus after being chased by three teenagers trying to steal his mobile phone, the Old Bailey has heard.
Ezekiel Amosu was hit by the 123 bus on Forest Road, Walthamstow, after he was tripped up by a fourth youth as he tried to get away, it was alleged.
The four accused, now all aged 16 but aged 15 at the time of the incident in January 2011, deny manslaughter.
Three of them also deny attempting to rob Ezekiel and his friend.
Sarah Plaschkes QC, prosecuting, told the court that the teenagers followed Ezekiel and his friend into a block of flats.
She said the friend ran off and they started to chase Ezekiel after he refused to hand over his phone, adding that they wore hoods and scarves to hide their faces.
Ms Plaschkes said: "He was threatened with a wooden stick. One of them threw a large stone at him. He must have been terrified.
"The defendants gave chase. It must have been obvious that Ezekiel may go into the road."
'Stop him'
She added that the fourth youth had been near a bus stop and that one of the other youths may have shouted out "stop him".
"As Ezekiel ran to escape, he stuck out his foot and tripped him up. Ezekiel fell into the road and into the path of an oncoming bus which ran over him," added Miss Plaschkes.
She told the jury Ezekiel died instantaneously.
The prosecutor added that later that day, the fourth youth's mother rang police saying the boy had "come home in a state of shock and had been given sedatives by a doctor".
He was interviewed and arrested the following day where he told police he had not deliberately tripped him up but it had been an accident, saying he was not sure if Ezekiel clipped his foot or if he tripped over something else.
The trial was adjourned to Thursday.