Tributes paid to Notting Hill Carnival pioneer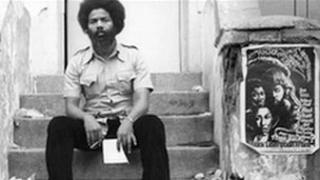 Tributes have been paid to one of the pioneers of the world famous Notting Hill Carnival who died of cancer.
Selwyn Baptiste was credited by some with bringing steel bands to the streets of west London for the first time.
After helping to establish the carnival, which is now Europe's biggest street festival, he remained a chairman on its committee.
Mr Baptiste, who was 75, died on 5 January.
His peers said he was passionate about education.
Broadcaster Alex Pascall, who chaired The Carnival & Arts Committee which ran the carnival between 1984 and 1989, said Mr Baptiste should be credited with developing the children's element of the event, which developed into Children's Day.
Mr Pascall said: "He put his heart and soul into educating children in culture using the steel band".
Children's Day takes place on the first day of the carnival each year.
Mr Baptiste moved from Trinidad to the UK in 1960 and soon became involved in the community of Notting Hill.
He established the Carnival Development Committee in 1975 which he chaired until 1979.
Mr Pascall described him as a "deeply cultural" person and "very interested in young people".
He was among those to condemn the violence when the carnival turned into a riot in 1976 - a time of racial tension.
Mr Baptiste's son, Wyn, said his father received an achievement award last year from The Tabernacle, a culture centre in Notting Hill.
Carnival stalwart Daddy Vgo, who runs an independent record shop specialising in Jamaican music in All Saints Road, said he remembered him as "a good person".