London 2012: Transport workers to get £2.5m tour of Olympic Park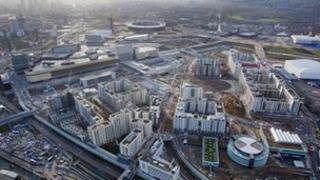 London Transport workers will receive tours of the Olympic Park at a cost of £2.5m, Transport for London has said.
Transport Commissioner, Peter Hendy, said it was "vital" the 30,000 staff members were trained to deliver the "best possible service".
The "staff engagement programme" will include presentations from senior managers, said Transport for London (TfL).
But others have dismissed the tours as a "jolly".
The training extends to people who work for London Underground, the Docklands Light Railway and London Overground, said TfL.
Some London Buses workers and TfL staff will also be included.
The six-month programme, which will be complete by the end of March, includes a 60-minute tour of the Olympic Park to see first hand the scale of the Games and the transport challenges it raises, TfL said.
It said more than half the cost will cover the "hire and running of the venue" which will be used for three sessions a day.
'Short of money'
TfL is providing £1m for the training and the Olympic Delivery Authority the rest.
But Andy Slaughter, MP for Hammersmith, is among those who criticised the cost.
"Last month TfL closed the Tube service at Olympia Station in my constituency and this month the Hammersmith Flyover is closed," he said.
"I'm sure they will have a lovely day out, but they seem to have no sense of urgency about actually running a transport system."
"They are always saying they are short of money and then they spend £2.5 million on a jolly," he said.
Mr Hendy said: "Every member of our 30,000 staff will play an important role in achieving the significant and unique challenges ahead."
A spokesman for Boris Johnson, mayor of London, said: "Many other organisations across the capital will be planning similar events for their staff."