Aarron McKoy: Man charged with New Year's Day shooting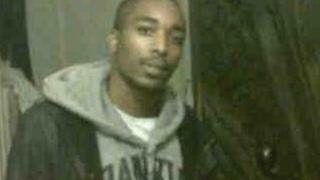 A second man has been charged with a shooting murder in central London in the early hours of New Year's Day.
Aarron McKoy had been celebrating his 22nd birthday before he was shot on Portpool Lane, in Clerkenwell.
Dean Smith, 25, from Hackney, has already been charged with the murder of Mr McKoy and possession of a firearm with intent to endanger life.
Jack Nichols, 20, of Wickford, Essex, has now been charged with the same offences.