Man arrested over Isschan Nicholls murder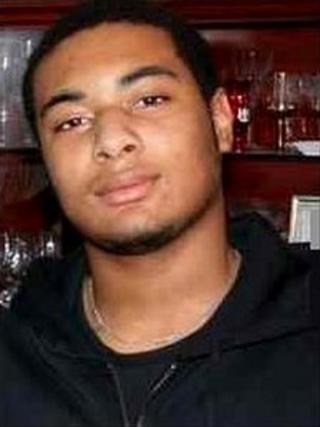 Police have arrested a man over the murder of an 18-year-old man in a fight two years ago.
In January 2010, Isschan Nicholls, from Poplar, east London, was killed in a fight involving up to 15 people. He was stabbed in the abdomen and thigh.
A £20,000 reward has been offered for information about the death.
A 21-year-old man was arrested on Friday on suspicion of the murder and is currently in custody at an east London police station.
Mr Nicholls was attacked by a group of up to 15 youths in Parnell Road, Bow. He died two days after the attack.
The fight involved weapons including baseball bats and pieces of wood.
A second stab victim, aged 17, was treated in hospital for his injuries and discharged.
Mr Nicholls' mother, Jennifer Williams, said: "It has been two years since our son Isschan was murdered.
"Two birthdays that he never celebrated, two Christmases that he never spent with his family.
"Knowing the fact that his murderers are still at large has made these occasions even more difficult to bear."
She added: "There was no goodbye - just a phone call in the evening and then two days of hell in intensive care at the Royal London Hospital.
"His room is how he left it, his clothes in the wardrobe, his T-shirts still in his drawers.
"There are times we feel guilty for the snippets of laughter that we do have - we feel that we can never find the happiness we deserve because Isschan will not be there to enjoy it with us."
Det Ch Insp Charles King said: "I know that Isschan and four of his friends were in a dark blue Rover.
"The vehicle was attacked by a large group of people, who I firmly believe are local to the area.
"The car and its occupants came under a sustained attack which left Isschan and one of his friends stabbed and the vehicle with smashed windows and dented bodywork."
He continued: "I am convinced many people in the local community and also on the Isle of Dogs hold vital information in this case.
"New legal provisions allow the police to keep your identity confidential, and your information could prove vital in securing justice for Isschan and his family."