System for London's neglected children 'falling short'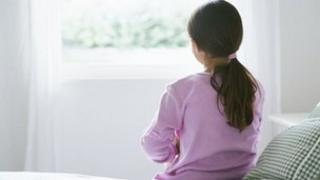 Over half of the general public in London are worried about a neglected child in their area but feel powerless to intervene, a report has suggested.
Children's charity, Action for Children, said it found a "worrying picture" with social workers, teachers and health workers aware of child neglect but unsure what to do.
Over 4,000 people took part in its research.
Social workers said the system to protect children was "falling short".
'Falling short'
Action for Children's Annual Review of Child Neglect 2011/12 report said 58% of those polled were worried about the welfare or safety of a child.
But only 59% felt able to tell someone about their concerns.
This means that children in London are "getting trapped in, rather than caught by, the safety net in place to protect them", said the charity.
They said people's barriers to acting included not knowing enough about the signs of neglect, being fearful of the repercussions of being mistaken and the want of evidence.
The charity said 77% of professionals in London - including teachers, health workers and nursery staff - regularly saw cases of suspected child neglect, but 12% reported never being given guidance or training about how to tackle it.
Amy Norris, spokeswoman for The College of Social Work and a London social worker, said: "The point at which social workers can intervene in cases of neglect is too high."
She said that even when a child had been identified as being neglected, social workers struggled to get them the support they needed owing to a "lack of time or resources".
"The system, in its current state, falls short in providing the safety and security neglected children need," she added.