Metropolitan Police commander warns of rise in gangs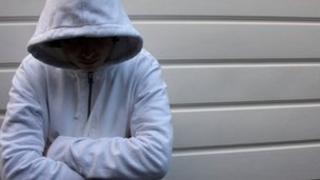 One of London's top police officers has said tackling the problem of gangs in the capital was a "enduring challenge".
Commander Steve Rodhouse said there are up to 4,500 gang members responsible for about 22% of crime in the capital.
He made the comments at the first meeting of the Greater London Authority's police and crime committee.
St Giles Trust, a charity which works with offenders, said the economic downturn had created a "toxic potential for gangs to expand".
Authority member Joanne McCartney, who chaired the meeting, said tackling gang crime was not just the responsibility of the police.
"We all have a part to play in tackling problems like gangs that can have such a devastating impact on communities," she said.
The police and crime committee took over from the Metropolitan Police Authority (MPA) last week.
It has a scrutiny role as deputy mayor Kit Malthouse takes on key aspects of the MPA's role as part of national moves to replace existing police authorities with directly-elected police and crime commissioners.