London 2012 Olympics school ticket allocation announced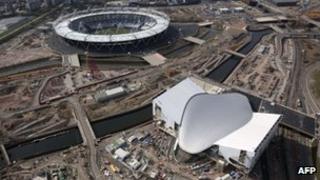 London schools have been told how many free tickets for the 2012 Olympic and Paralympic Games they are to receive.
In total pupils are eligible for 125,000 free tickets for the Games.
Some 2,419 schools applied for a share of the tickets - meaning 90% of the capital's 10 to 18-year-old students have a chance of seeing an event.
The tickets include 23,000 for Olympic Park events, 24,000 for contests elsewhere in the London region and 18,000 for the football tournament.
Some 60,000 tickets have been made available for the Paralympics.
Each school has now been told how many of the tickets it is getting.
Mayor of London Boris Johnson said: "These tickets will ensure that in every part of London someone you know will be heading to an event at one of our terrific Olympic and Paralympic venues.
"These are London's Games so it's only right that the next generation are right at the heart of the action.
"Watching some of world's greatest athletes reach for gold, these young Londoners will form a huge part of what could be the most enduring legacy of these Games - a generation inspired and motivated to achieve their best in the classroom and out on the playing field."