Tower Hamlets Councillor Shelina Akhtar sacked for benefit fraud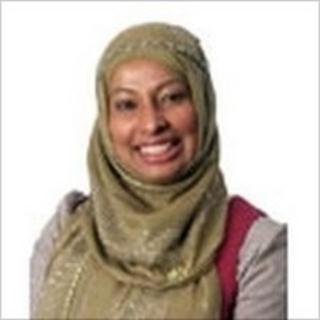 An east London councillor has been sacked after being jailed for 16 weeks for benefit fraud.
Tower Hamlets Councillor Shelina Akhtar, 33, of Poplar, who represented Spitalfields and Banglatown, was sentenced at Snaresbrook Crown Court.
Last month she admitted three counts of failing to notify a change of circumstances with regards to housing benefits for a rented property.
Akhtar won the seat in May 2010 for Labour but left the party that October.
She has since been an independent councillor.
The house she claimed benefits on was a rented property in her name, Tower Hamlets Council said.
A spokeswoman said: "Due to the length of the custodial sentence Shelina Akhtar will be automatically disqualified from holding office as a councillor under section 80 of the Local Government Act 1972, but that disqualification does not take effect until the opportunity for appeal has expired which is 28 days after sentence.
"If there is an appeal then the disqualification will not take place until any appeal has run its course."