Gagandip Singh murder trial: Jurors consider verdicts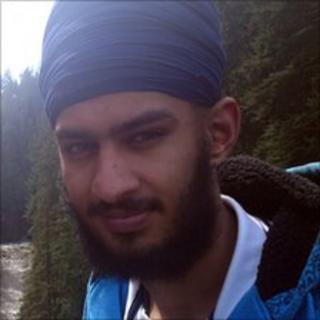 The jury has retired to consider its verdicts in the case of two men and a woman accused of murdering a man who was left to die in a burning car.
The body of television executive Gagandip Singh, 21, was found in the boot of a car in Blackheath, east London, last February.
Mundill Mahil lured the victim to her university house in Brighton where the men attacked him, the Old Bailey heard.
Ms Mahil, Harinder Shoker, and Darren Peters all aged 20, deny murder.
The court has heard Ms Mahil lured Mr Singh to his death six months after he tried to rape her.
Aftab Jafferjee QC, prosecuting, told the jury that her two "gangster" friends were waiting for Mr Singh, beat him unconscious, dumped him in the boot of the car and drove to London where the fire was started.
Mr Shoker is of Charlton Park Lane in Greenwich, Mr Peters is from Shooters Hill Road in Blackheath and Ms Mahil is from Maidstone Road in Chatham, Kent.