Five men injured in Homerton shooting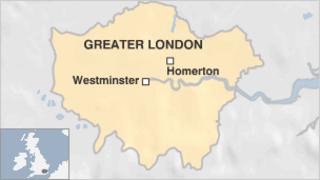 Five men have suffered gunshot wounds during a shooting in east London.
Police officers had been called to Homerton High Street to reports of gunfire in the early hours.
The ambulance service attended but no-one was found. Later, five men went to two separate hospitals and have been treated for minor gunshot injuries.
A police spokesman said there had been no arrests and appealed for anyone with any information about the shooting to come forward.