New London buses designed like Routemasters delayed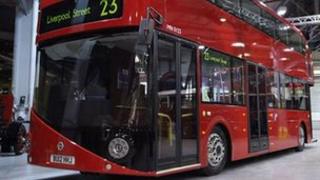 The introduction of some new buses in London has been delayed by a week.
The first had been due to start on route 38 on Monday, but it has been delayed because it did not receive its vehicle certification in time.
Mike Weston, operations director for London Buses, said the vehicle was taking part in final road tests. It should be running on 27 February.
Inspired by the old Routemaster, the buses replace the bendy buses which were de-commissioned last year.