London 2012: Parking permits to control Games' traffic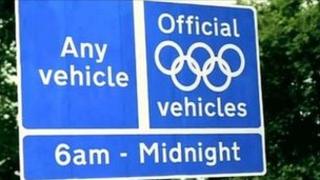 A million parking permits are to be issued to help control traffic at Olympic venues during the Games.
Up to 400,000 properties, businesses and homes will be hit by restrictions around 14 London competition venues.
The free permits are part of transport management plans to ensure local road users have places to park and that access to venues is efficient.
The final parking plansare to be confirmed by organisers Locog by the end of April.
Transport for London (TfL) is also finalising plans for theOlympic Route Network (ORN)as a public consultation nears completion.
The ORN will see 30 miles of Games lanes opened which will be used mainly for Olympic traffic but will be open for all vehicles when Olympic demand is low.
It consists mostly of main roads, but spreads right across the capital - not just in the Olympic boroughs.
Locog CEO Paul Deighton said: "We have to ensure that spectators can get from transport links to venues safely, whilst providing a reliable and secure transport service to get athletes, officials and media into venues.
"We want to do this in a way that also takes into account the people who live and work near those places and minimise disruption to them.
"We don't want spectators driving to venues and parking on residential streets, we want them to take public transport. Equally we want local businesses to thrive this summer and we are determined that London will be open for business during the Games."